Irland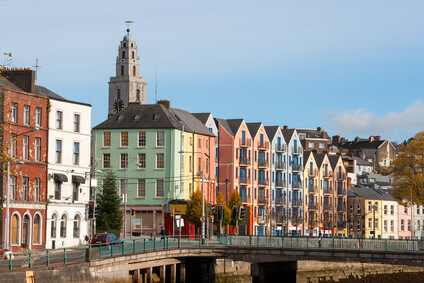 In der kleinen Stadt Cork im Süden Irlands organisiert Partnership International berufsbezogene Praktika in kleinen und mittelgroßen Unternehmen und kümmert sich um Unterkünfte in Gastfamilien oder Apartments, die sich mehrere Teilnehmer teilen. Daneben werden Tagesausflüge an die atemberaubende Felsküste Südirlands angeboten.
Wer eher für Großstädte zu haben ist, für den bietet Partnership International auch Vermittlungen zu Firmen in Dublin oder sogar in London (UK) an – wobei hier nicht vergessen werden sollte, dass diese Metropolen auch einen größeres Finanzpolster voraussetzen.
Weitere Informationen findest du auf Partnership International oder in der Partnership-International-Brochure (eng).
Cork ist zwar nach Dublin die zweitgrößte Stadt der Republik Irland, mit seinen ca. 120.000 EinwohnerInnen aber eine Kleinstadt, in der viele Wege zu Fuß erledigt werden können und man sich schnell zurecht findet. Trotzdem ist Cork keinesfalls verschlafen – der berühmte English Market, die St. Patrick Street mit seinen vielen Geschäften, überall Straßenmusiker und natürlich die zahlreichen Pubs mit Lifemusik sorgen für die typisch lebensfrohe, irische Atmosphäre. Und wem es dennoch etwas langweilig wird, setzt sich in den Bus und fährt durch das sanft hügelige Umland im County Cork z.B. in den kleinen Fischerort Kinsale oder bucht einen Tagestripp zum Ring of Kerry oder den dramatischen Cliffs of Moher.